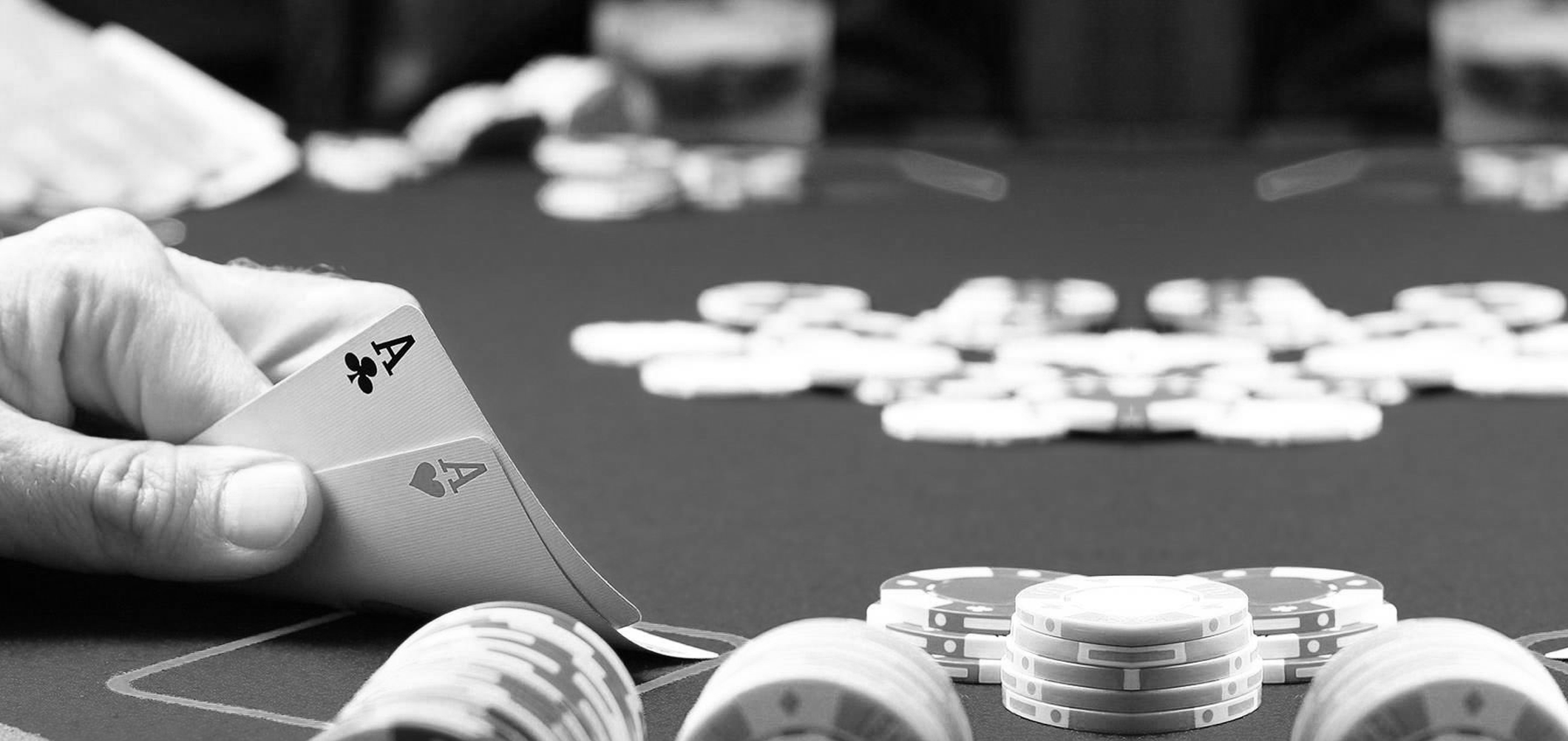 POKER COACHING
PREMIUM
A Brand-New PREMIUM membership
site from 2‑time WPT Champion
Jonathan Little is LIVE!

OUR COACHES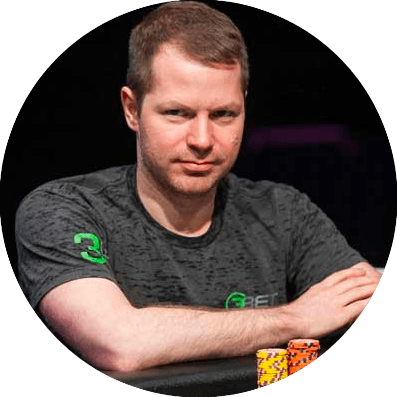 Jonathan is a 2-time World Poker Tour Champion and won the WPT Season VI Player of the Year award. Jonathan has over $7 million in live and online tournament cashes. Jonathan recently won a $2,200 NL Event for $97,160. Jonathan is the creator of PokerCoaching.com
JONATHAN LITTLE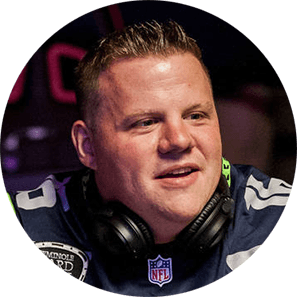 Matt has over $3 million in tournament winnings and over 15 career titles. Matt finished in 15th place and cashed for over $500,000 in the 2010 WSOP Main Event. Matt has over 51 WSOP cashes and 13 WPT cashes. Matt specializes in both tournaments and cash games.
MATT AFFLECK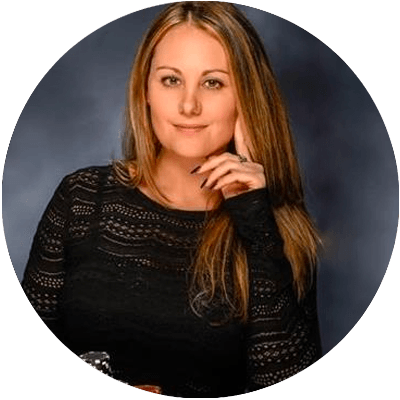 Lexy Gavin is a mid and high-stakes cash game poker pro living in Las Vegas, NV. She has amassed over $340k in live tournament earnings including an incredible WSOP 2019 run with 11 WSOP Cashes and 1 WSOP Final Table, taking 6th in the $1,000 Ladies Championship for $28k.
LEXY GAVIN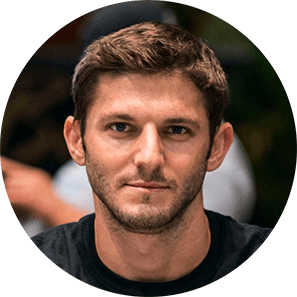 Jonathan Jaffe is a World Poker Tour Champion with over $4 million in live cashes and was an online heads up specialist where he earned over $1 million. He recently final tabled the 2019 $10k WPT 5-Diamond for $355,125 and won the 2020 LHPO $25k HR for $340,285.
JONATHAN JAFFEE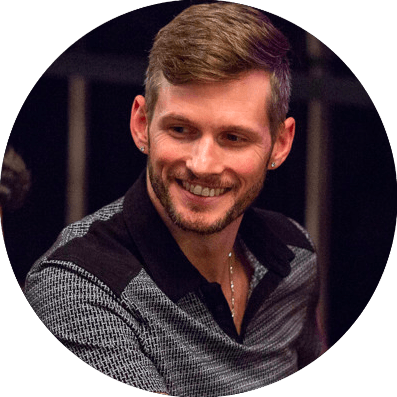 Tristan Wade has $1.7 million in live tournament earnings and over $1.5 million in online tournament cashes. He is a WSOP Bracelet winner, taking down the €3,200 No-Limit Hold'em Shootout for over €180k in 2011. He recently won Event #14 of The 2019 Wynn Fall Classic.
TRISTAN WADE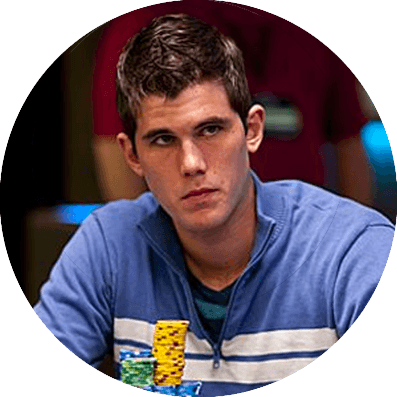 Alex has won millions online, is an established training instructor, a columnist for numerous poker magazines, and the most prolific MTT coach in poker history. He has had over 1,000 clients in over 50 countries.
ALEX FITZGERALD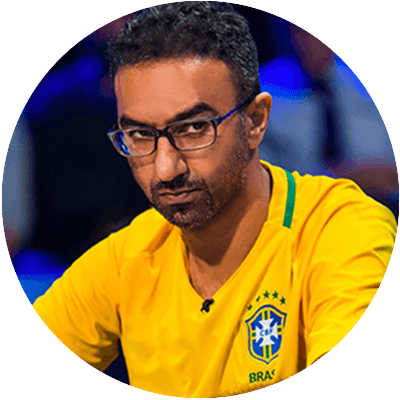 Faraz Jaka has over $6 million cashes and won the World Poker Tour Season VIII Player Of The Year award. He is a WPT DeepStacks Champion and has 7 WPT final tables. He also has 50 WSOP cashes and 5 WSOP final tables.
FARAZ JAKA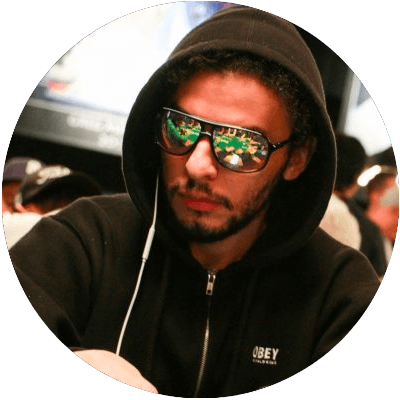 Michael Acevedo is a professional online tournament player and coach with over $1.6 million in online tournament earnings. He assisted with the development of PioSolver, one of the most advanced GTO solvers in the world and is the author of the groundbreaking book, Modern Poker Theory.
MICHAEL ACEVEDO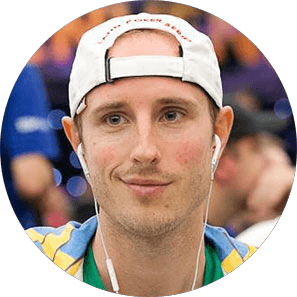 Evan has over $1 million in tournament winnings and has been teaching poker for over 10 years on Gripsed, his YouTube channel. Evan's coaching combines teaching sound poker fundamentals with elite mental game preparation.
EVAN JARVIS
WHAT IS POKER COACHING PREMIUM ?
650+ Interactive
Poker Hand Quizzes
Quizzes are designed to get you to THINK for yourself. You decide on the best action to take. Coaches then explain how they played the hand. Each quiz is like a mini coaching session.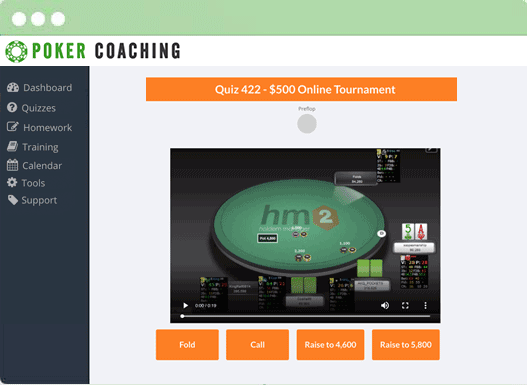 130+ Video Classes
Premium members get INSTANT ACCESS to over 130 video classes.
Each Class is typically a deep dive into a very focused poker topic.
Premium members get at least one NEW class every month.
65+ Poker Training Courses
Premium members get INSTANT ACCESS to over 65 poker training courses.
Each course focuses on specific topics like: "How To Beat Wild Cash Games", "Single Table Satellite Strategy", "Advanced Bubble Play", and many more!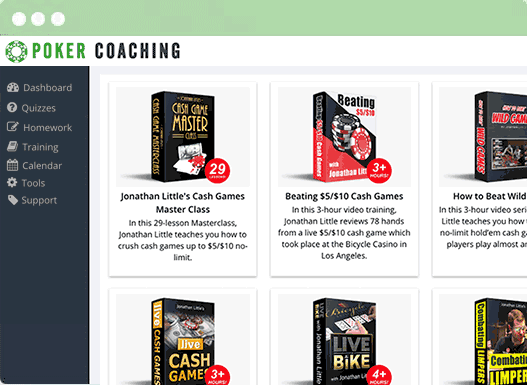 45 Coaching Webinars
Premium members get INSTANT ACCESS to 16 coaching webinars.
Members get to attend a NEW live training webinar with one of our coaches every month.
Members also get access to the EXCLUSIVE Coaching Webinar recording every month.
45+ Challenge Webinars with Jonathan Little
Over 45 Challenge Webinars which cover all types of poker content that you can review anytime.
These webinars cover the latest homework challenge.
Members get to attend a new LIVE Challenge Webinar with Jonathan Little every month.
Members also get access to the Challenge Webinar recording every month.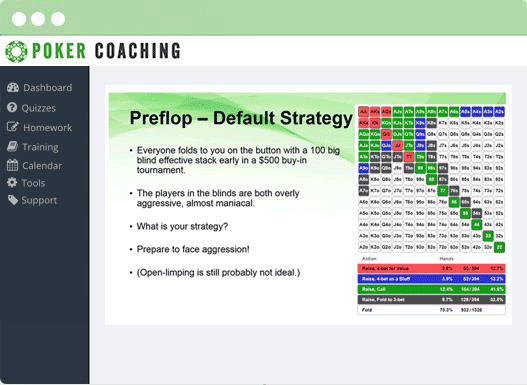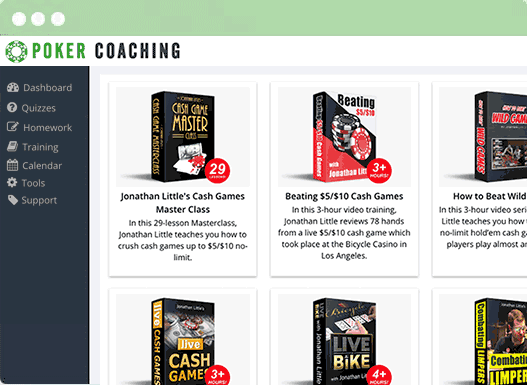 Open-Ended Homework Challenges
Homework challenges are designed for you to take everything you've learned and apply it to a new situation.
Post your answers in the forum and compare your answers to the answers of other members.

CASH GAME MASTERCLASS
Premium members get INSTANT ACCESS to Jonathan Little's 29-Lesson Cash Game Masterclass for FREE!
Introduction
Equity
Ranges
Preflop Bet Sizing
Preflop When Folded To
When Your Raise Gets 3 Bet
Facing Limpers
Facing a Raise
Facing a Raise and a Call
Facing a Preflop Raise and a 3 Bet
When You Call and Get 3 Bet
Facing a Preflop 4 Bet
The Flop
Flop Examples
When to Bet Summary
When Facing a Flop Bet
Multiway on the Flop
Facing a Flop Raise
The Turn
Turn Examples
The River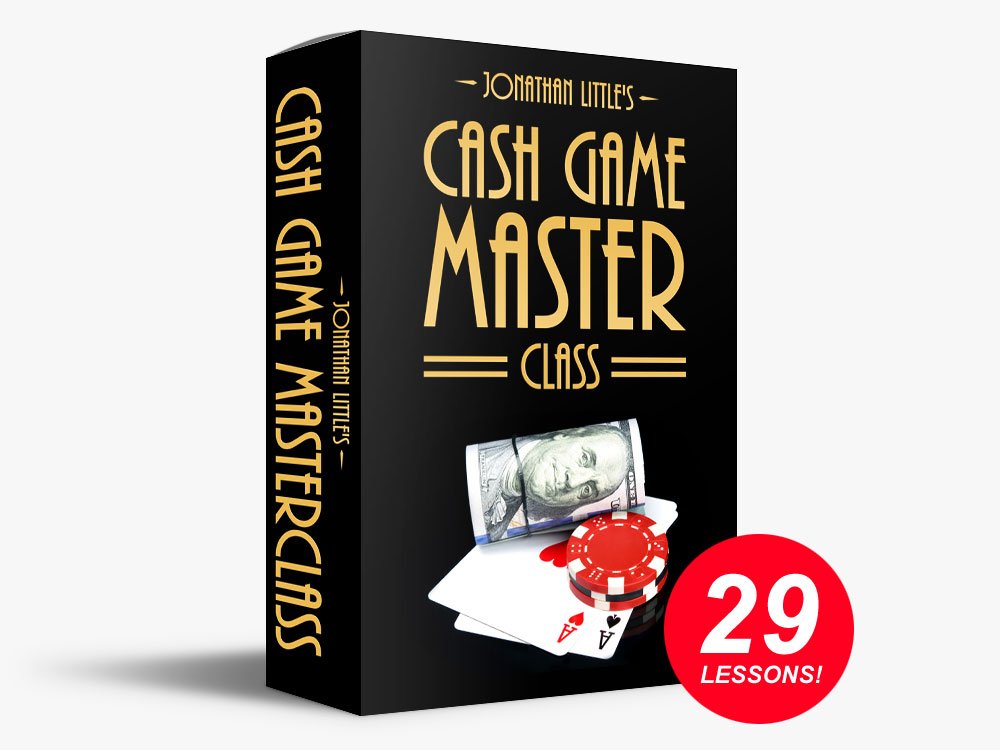 Full Hand Examples
Shallow Stacked Play
Deep Stacked Play
Short Handed Play
Straddled Pots
Bankroll Management
Other Topics
Final Thoughts

PREMIUM MEMBERS RECEIVE: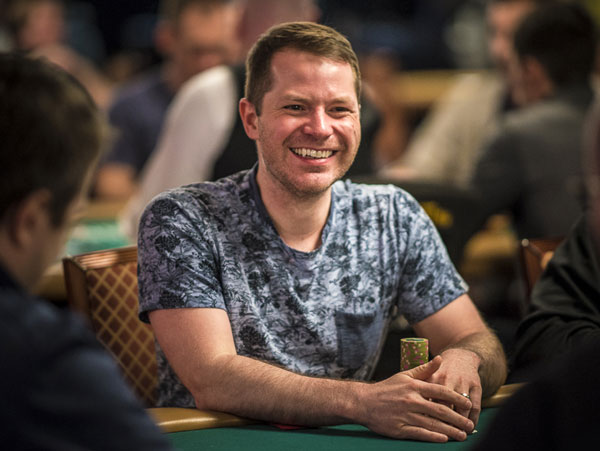 INSTANT ACCESS to 650+ hand quizzes
INSTANT ACCESS to 65+ poker training courses
INSTANT ACCESS to 130+ video classes
INSTANT ACCESS to 45+ Challenge Webinars
INSTANT ACCESS to 45+ Coaching Webinars
A NEW video class ever month
A LIVE monthly Challenge Webinar
A LIVE monthly Coaching Webinar
Cash Game Masterclass

TESTIMONIALS
In my first week of studying at PokerCoaching.com, I became aware of 3-5 very impactful leaks in my game. My opening ranges were far too wide, I was firing too many barrels against calling stations and a few more.
At the end of one month of studying on the site, attending the webinars, and reading Mastering Small Stakes NLH, I went and played a tournament at my local casino. I had not played a live tournament in about 4 years, always just playing cash. I went out 11th with a straight flush draw against AA. I am amazed at how my game has changed after just 5 weeks.
This entire body of work put together by Jonathan Little and his team is perfect for recreational players like me who are excited to put in a $100 buy in and cash with $230!
Rick Fleshman
POKERCOACHING PREMIUM MEMBER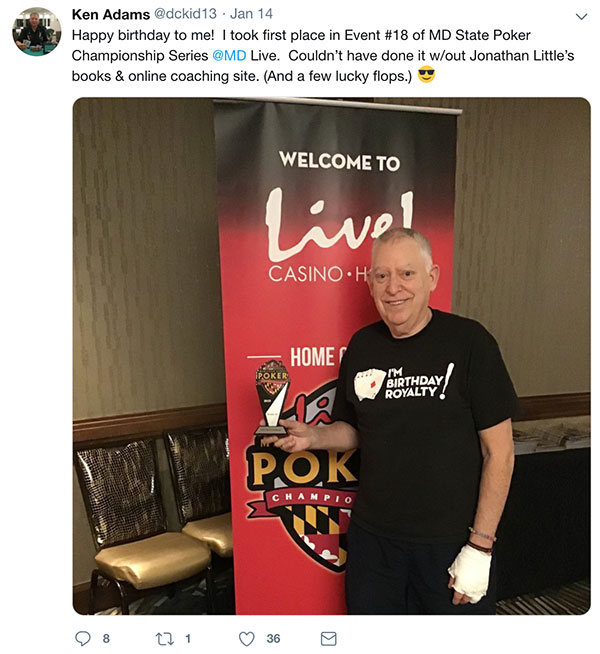 PRICING
MONTHLY MEMBERSHIP
✔ 650+ Hand Quizzes ($3,250 Value)
✔ 65+ Poker Courses ($6,435 Value)
✔ 130+ Video Classes ($1,950 Value)
✔ 45+ Challenge Webinars ($675 Value)
✔ 45+ Coaching Webinars ($675 Value)
✔ A NEW Video Class every month ($29 Value)
✔ A LIVE Challenge Webinar every month ($49 Value)
✔ A LIVE Coaching Webinar every month ($49 Value)
✔ Cash Game Masterclass ($299 Value)
Total Value: $13,112
As Seen On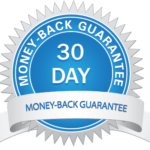 30-Day Money-Back Guarantee
If you're not completely satisfied with your purchase for any reason, simply let me know by sending an email to support [at]
pokercoaching.com within 30 days and I'll give you a FULL refund.